Accreditation / Certification
When it comes to quality and safety, we make no compromises.
Quality as a guarantee
Quality assurance at all levels is a key concern at Viollier. This is guaranteed by permanent training and development of the teams, state-of-the-art technology, standardized and validated analyzes and processes as well as strict safety precautions for employees and the environment.
With the nationwide central accreditation according to ISO 15189, Viollier is committed to a comprehensive quality.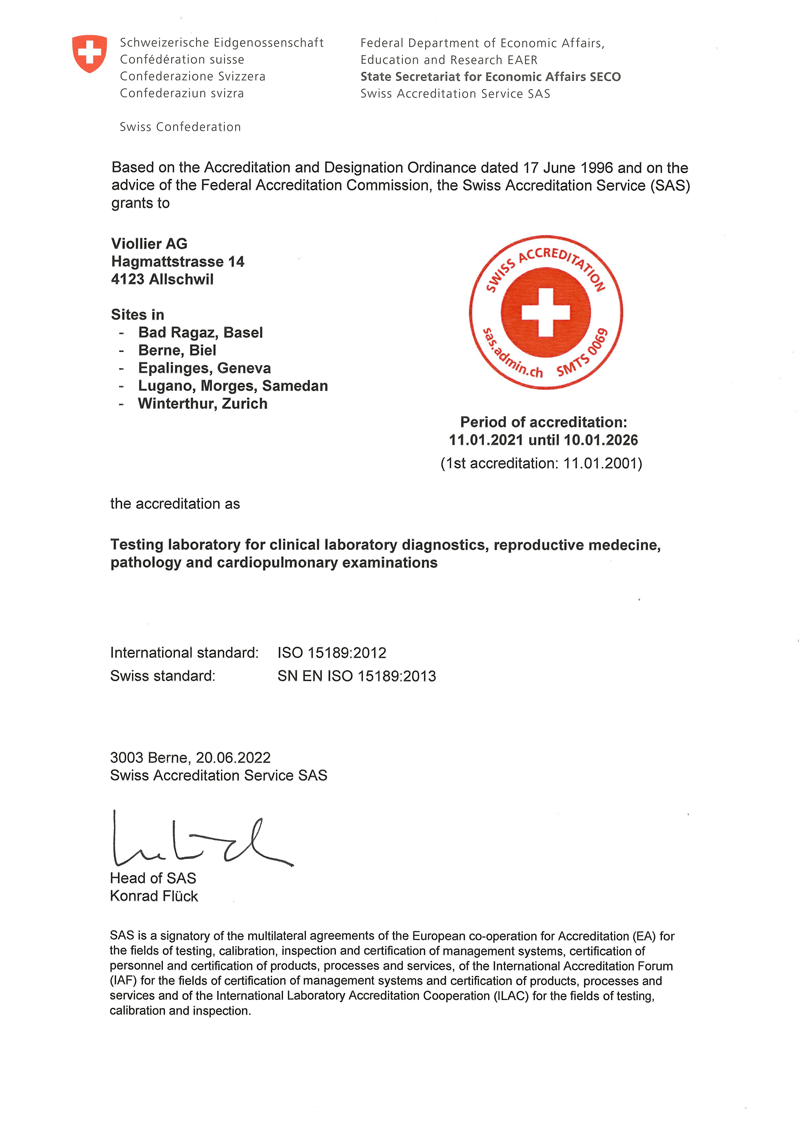 Data protection as a basis for trust
Data protection
An excellent data protection management system is a prerequisite for us for the secure handling of personal data as well as for the effective fulfillment of the data protection and contractual basis including an adequate information security. Therefore, we also have our data protection management certified according to the data protection seal of approval GoodPriv@cy®. The SQS certificate GoodPriv@cy® is internationally recognized and awarded for the exemplary implementation of data protection and the associated information security.
With us, your data is safe!
Reports
For additional information on analyses, results, gender and age-specific reference values and test laboratory, the page 'Analyses' is available, which contains information on sample materials, subcontractors and random sampling relevance. Information on the test date and on analytical reliability (uncertainty of measurements) can be obtained from the laboratory. Results marked with ↑ or ↓ require special clinical attention. The PDF reports may not be copied in part, but the further use of individual results is permitted, provided the source is acknowledged.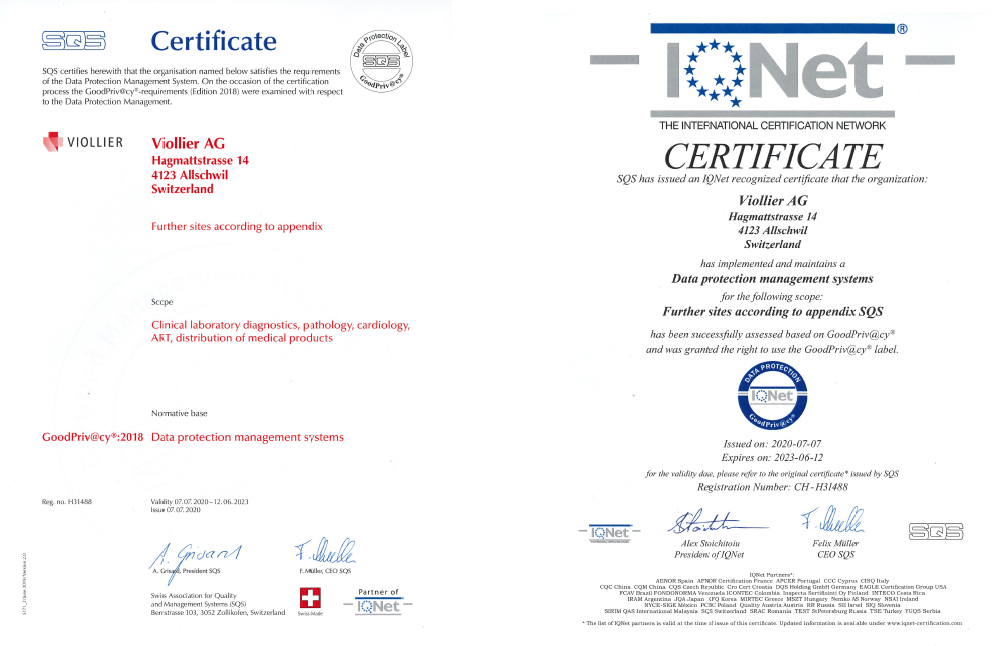 Data protection seal of approval GoodPriv@cy®