Analytics
Put your trust in us as your competent partner for internal and external anaytics.
How do we support you with analytics?
Over 70 % of clinical decisions are based on rapid and accurate laboratory diagnostics, which account for only 2 – 3 % of total health care expenditure. High-quality laboratory diagnostics have a cost-saving effect on the entire healthcare system. Analyses are conducted either with the patient in your practice (Point of Care) or in our state-of-the-art and highly specialized laboratories.
At your practice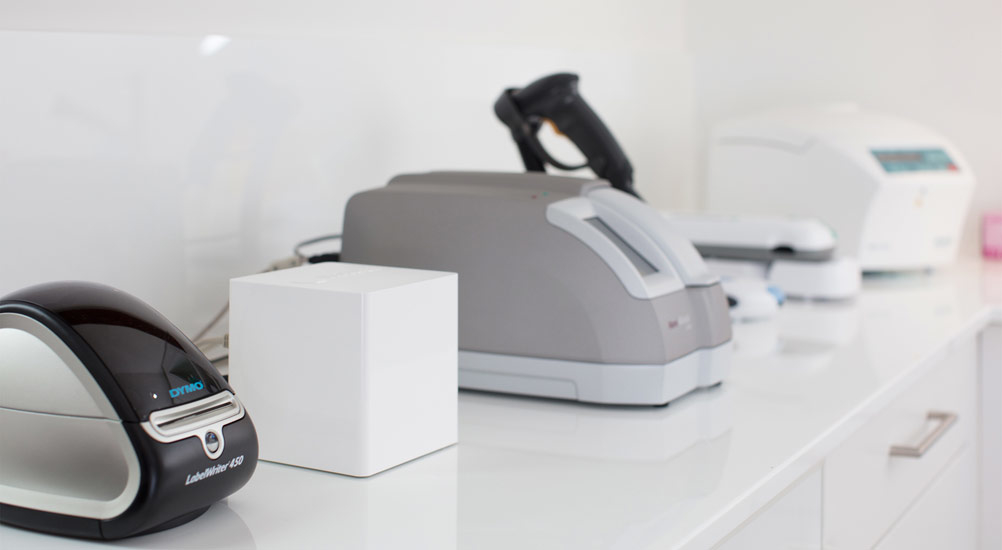 We offer comprehensive support for point-of-care patient diagnotics in your practice with the overarching goal of sustainably increasing the quality and cost effectiveness of your practice laboratory.
In our clearly arranged v-shop®, you can order over 1,300 medical products for everyday practice needs at unbeatable prices. Our motto is 'Easy to order, purchased at low cost, and delivered at full speed.'
We provide you with high-quality laboratory devices for your practice lab. We're also happy to provide support and consultation for planning, training your medical practice assistants, and answer questions related to quality assurance. In addition, you benefit from the most advanced solution for networking and data transmission – our v-box®.
How do we support you in your practice laboratory?
Our experienced specialists advise you comprehensively in planning your practice laboratory as well as selecting suitable POCT devices.
Thanks to Viollier's economical prices, you save both when purchasing devices as well as when ordering over 1,300 products for daily practice use.
Our unique v-box® enables stable and free networking of your laboratory devices – without license, support, or maintenance fees.
At our labs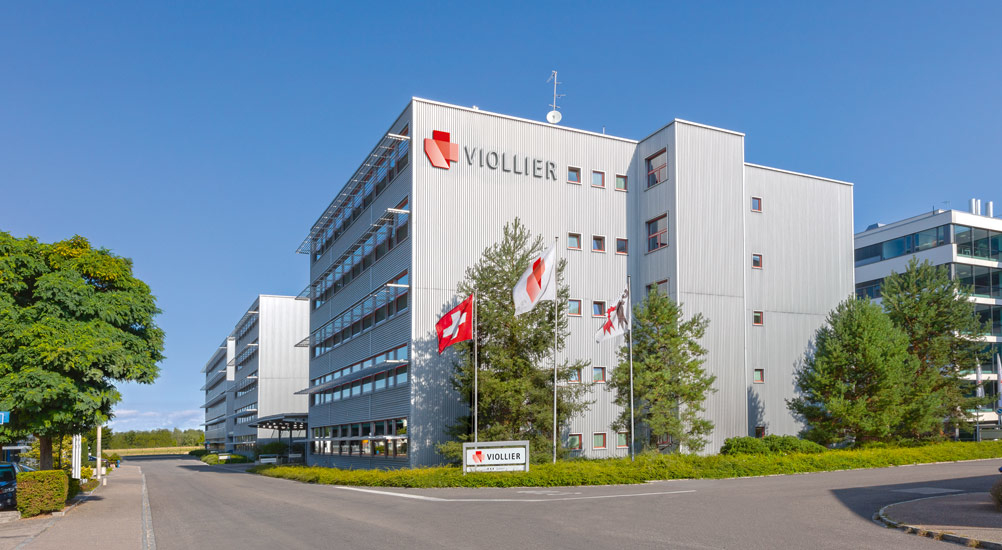 In terms of the range and the frequency of the analyses carried out we are the Swiss leader, and therefore your ideal partner for routine and specialized analytics.
Our analysis range includes around 2,500 analyses, over 1,000 of which are performed 24/7. Even for rare issues, we deliver results day and night as quickly as possible to provide a sound basis for decision-making and enable a quick diagnosis.
In addition to clinical laboratory diagnostics, we offer unparalleled expertise and quality in the entire diagnostic spectrum of pathology as well as for cardio-pulmonary issues.
How do we support you with our analytics?
Of our palette of 2,500 analyses in total, our Corelab performs more than 1,000 different analyses day and night (24/7) thanks to its laboratory automation which is unique in Europe.
More than 30 pathologists, cytopathologists, dermatopathologists, and molecular pathologists cover the entire diagnostic spectrum of pathology.
With the monitoring devices that we provide (24h ECG, 7-day ECG, 24h blood pressure, pulse oximetry, and polygraphy), you can provide your patients with the best care available.
Team of consultants
How does our team of consultants support you?
Our uniquely qualified, experienced, and dedicated team of consultants advises you not only on the external analyses that we perform, but also in questions regarding your practice laboratory. In this way, you have a single point of contact for all questions relating to internal and external analytics.