Post analytics
Make the right decision at the right time with us.
How do we support you with post-analytics?
Post-analytics include all processes and tasks that come after the analysis has been made: Adding corresponding reference values to the analysis results, forwarding the report, displaying the report in an informative and understandable manner, and easily ordering additional analyses based on existing sample material.
Transmission of report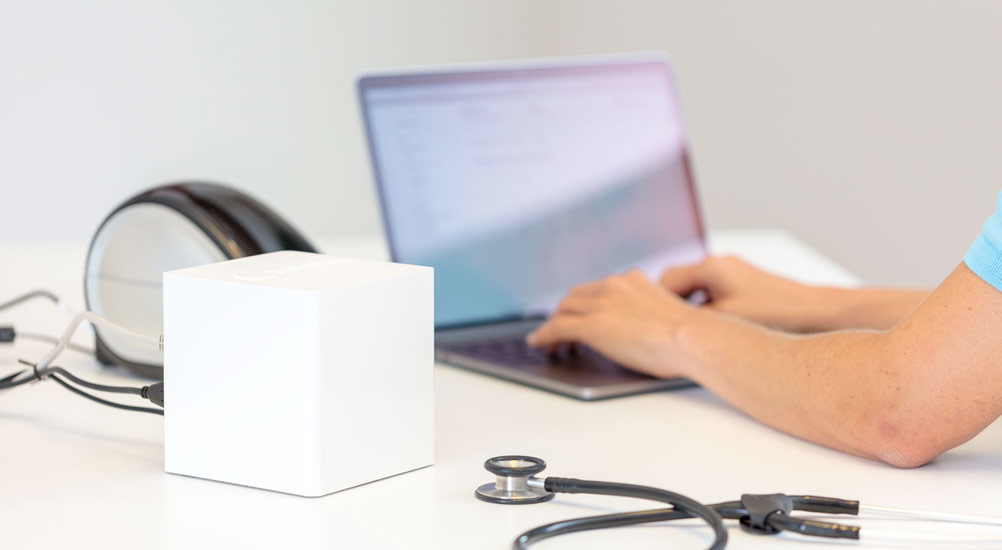 With v-consult®, the v-box®, the Viollier App, and My Viollier, we developed exceptional hard and software solutions for you, which make your life a lot easier.
With it, you can access all laboratory reports (even from your practice laboratory) quickly and easily in real-time. This is possible everywhere and all the time – whether in your practice, from home or on the road, for example during house calls.
How do we speed up the process of forwarding reports?
With v-box®, we ensure safe, stable and the fastest possible data transmission.
The lab in your pocket: You have your patients' findings with you everywhere and all the time with the Viollier app.
The Viollier app alerts you to critical situations using push messages.
Viollier App
In case of emergencies and critical results ('Critical values'), the Viollier app will advise you by anonymized push notifications.
Interpretation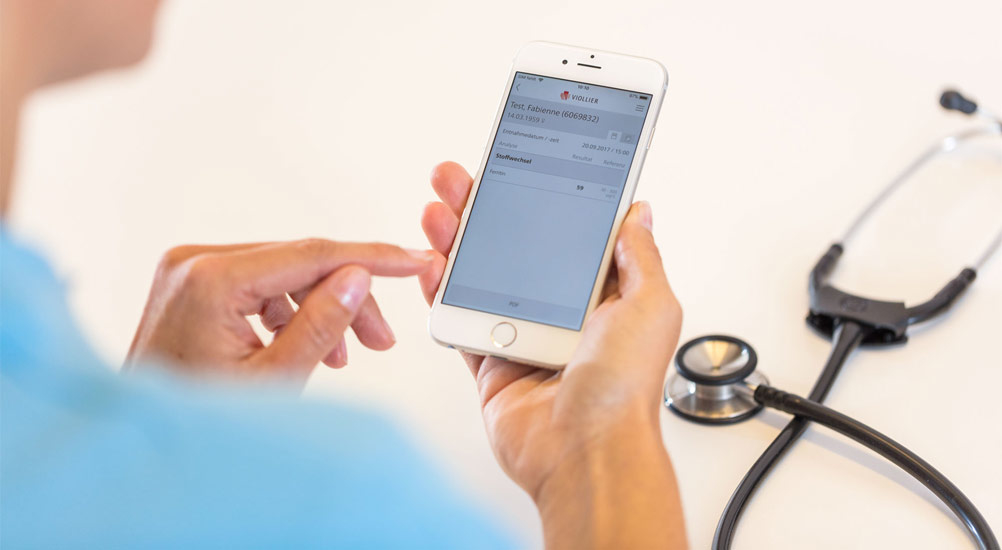 Laboratory analyses performed in your practice and by Viollier are unified in a single report to make interpreting them even easier.
In addition to numerical results, v-consult® depicts non-numerical results in a graphical trajectory, e.g., microbiology, molecular biology, and gynecological cytodiagnotics.
How do we make interpreting findings easier?
Our unique v-box® combines laboratory analyses performed in your practice laboratory and by Viollier in a single, clear report.
Results from your practice laboratory are automatically extended with the correct age-, gender- and device-specific reference values.
Interpretation is even easier and more understandable as all results and reference are visualized as graphical trajectories.
Report overview in v-consult®
Report status in real-time with pathological and critical findings highlighted
Easy filtering of the report
Report displayed in v-consult®
Graphical trajectory with numeric results
Graphical trajectory with non-numeric results
Post prescription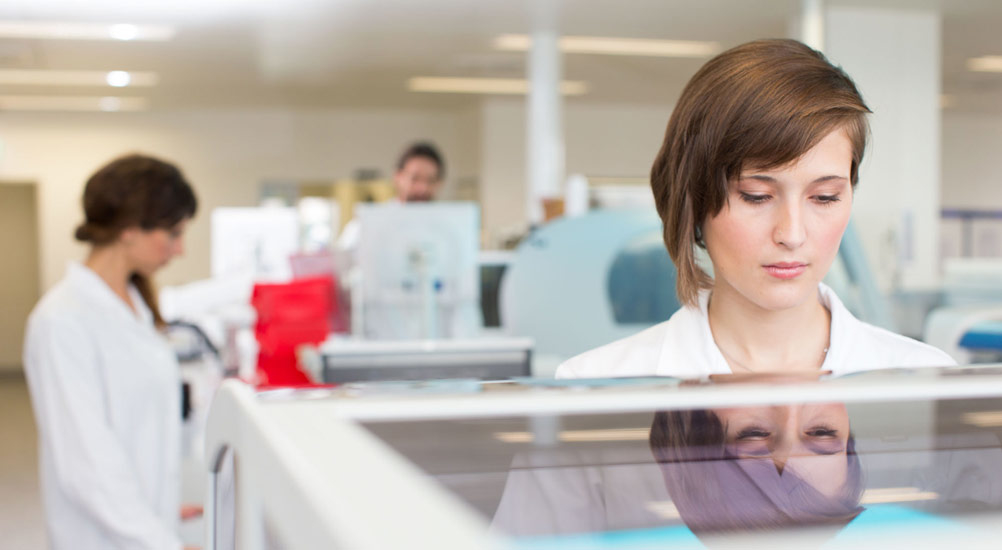 Further tests are often indicated – depending on the issue at hand and initial analysis results.
With our digital solutions, you can reorder additional analyses using existing, suitable, and stable sample material – anywhere at anytime, simply and quickly.
You can reorder analyses in v-consult® or in the Viollier app from anywhere at anytime, quite simply and quickly.
You can see whether stable sample material is available for every order in real-time and which additional analyses can be performed on these.
Your reorders are processed without delay day and night.
For more than 1,000 analyses conducted around the clock, results are even available at night quickly, i.e. within 90 minutes.
Reordering in v-consult®
Reordering with a single click
Reordering in the Viollier app
Reordering at your fingertips
Team of consultants
How does our team of consultants support you?
Our uniquely qualified and experienced team of consultants is available around the clock to help you interpret results and decide on further steps.
Contact us anytime and harness our specialist knowledge and many years of experience.