Pre analytics
Update your process to state-of-the-art laboratory medicine and technology with us.
How do we support you with pre-analytics?
Having correct pre-analytics is a prerequisite for accurate and conclusive laboratory diagnostics. This includes all laboratory-relevant processes from posing questions, to selecting analyses and materials to be analyzed, to identifying patients, all the way to collecting, storing and transporting samples.
Ordering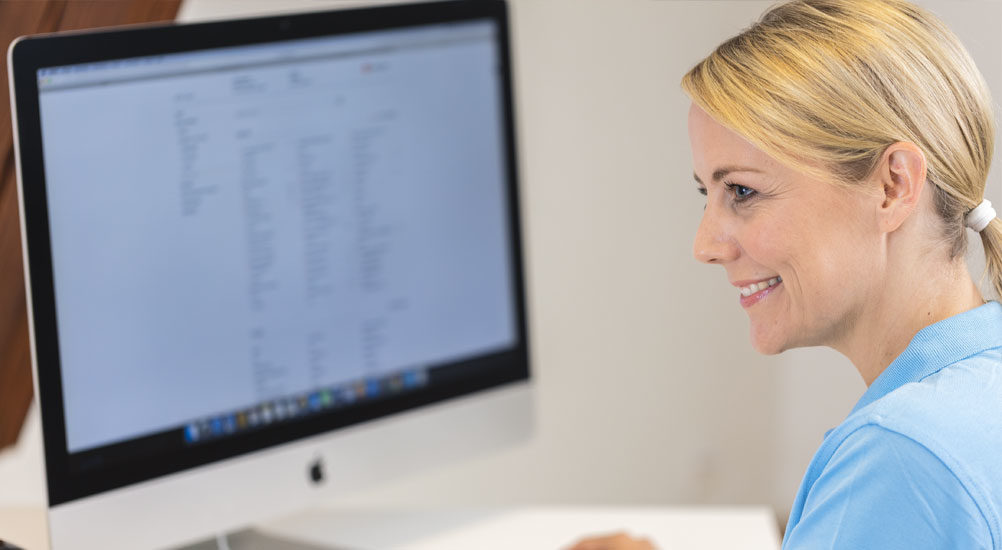 With the software v-consult®, developed especially for our clients, we increase the quality of pre-analytics and the productivity of your practice. v-consult® offers easy and state-of-the-art electronic ordering and report queries in real-time.
In this way, you are laying the foundation for precise laboratory diagnostics and gaining valuable time that you then have for your patients.
How do we make ordering easier?
Order both internal and external analyses (including pathology) easily and quickly over a single system.
You can access v-consult® from your practice software / clinic information system directly and quickly without having to log in manually.
v-consult® is being continuously develop in close consultation with our clients and with their requirements in mind.
Submitting patient data
v-consult® can be opened directly with just one click in most practice / clinic information systems. Logging in and forwarding current patient data takes place automatically.
Selecting analyses
The analyses are selected via your 'Top 50' most frequently ordered analyses, your individually defined profile, or through the extremely powerful analysis search. Ordering in the area of infections and pathogen detection is structured with regard to the sampling site.
For pathology orders, a large range of topographies is available for precise indication of the sampling site.
Sampling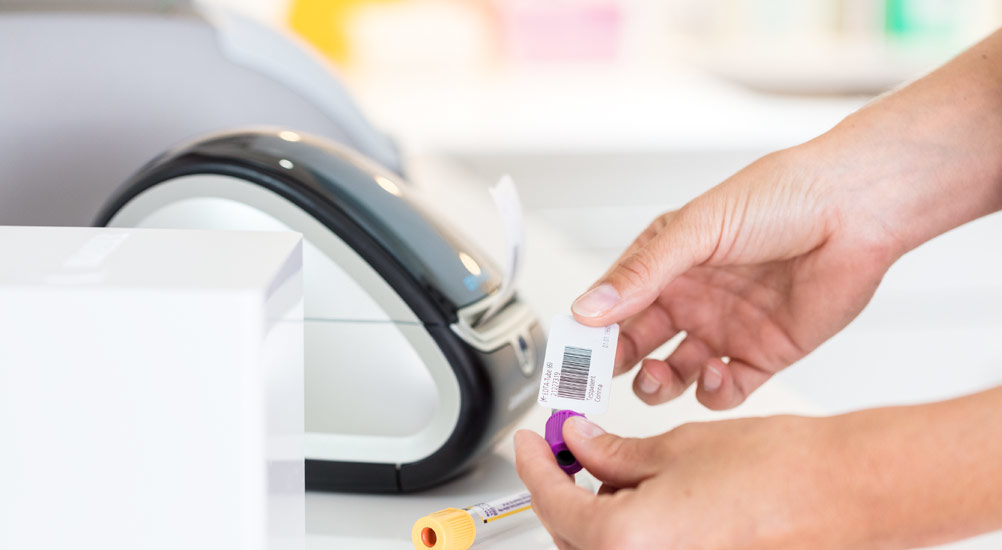 Thanks to v-consult®, patient identification, proper shipping material selection, and sample collection are extremely easy. You see the correct tubes, their quantity, and the order of sample collection as well as detailed notes on pre-analytics on the screen and the labels.
Barcode labels with patient information ensure a clear allocation of sample to patient. That way, sample mix-ups are already ruled out in the practice.
How do we make collecting samples safer?
v-consult® supports you in the best way with sampling lists that provide an overview of the shipping material to be used, the sample quantities, and the order in which the samples are to be collected.
At a glance, you will see all the important information regarding the ordered analyses, the shipping material, and the correct pre-analytics.
Unique barcode labels are printed with the last name, first name, date of birth, and gender of the patient for easy, secure, and fast labeling of the sample material.
Confirm shipping material
Both on the screen and on printed labels, you see which sample material must be collected in which order as well as what else has to be considered during pre-analytics. The number of tubes is automatically calculated based on the ordered analysis and the size of the tubes being used.
Labeling shipping material
The order confirmation automatically prints labels for easy, secure and fast labeling of the sample material. Next to the barcode and the clear designation of the shipping material, each label includes the last name, first name, date of birth, and gender of the patient, so patient and sample can be uniquely identified.
Monitoring order status
Keep an eye on the status of you orders:
Which order has been issued?
Which blood samples have already been carried out and which still have to be done?
For which orders has the sample material already arrived at the lab?
Are preliminary or definitive findings available?
Which finding are pathological or even critical?
Pick Up and Delivery Service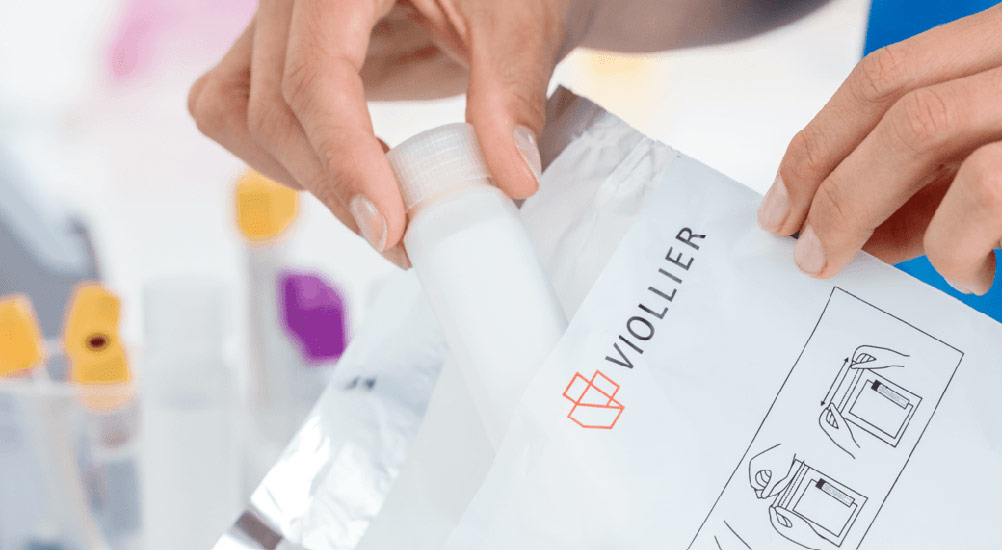 The pick-up and delivery service by our own customer service combines goods delivery, sample collection, and disposal of infectious medical waste – eco-friendly, safe, and personal.
The shipping and sampling material can be obtained for free from our v-shop®. This also provides substantial and recurring savings on more than 1,300 products for medical practice needs, thanks to Viollier's economical prices.
How do we make the pick-up and delivery service faster and more efficient?
Wherever you are in Switzerland, we are close by with our many labs and logistics hubs.
The pick-up and delivery service by our own customer service combines sample collection and goods delivery – eco-friendly, safe and personal.
Over 1,300 medical products for everyday practice use are delivered the next business day by our customer service when ordered in the v-shop® by 5 p.m.
Team of consultants
How does our team of consultants support you?
Our uniquely qualified and experienced team of consultants will be happy to support you with regard to pre-analytics.
Having correct pre-analytics is vital for precise and conclusive laboratory diagnostics. Trust our experts.
We offer advanced staff training on a regular basis in your region and at your practice. In this way, your practice team is always up to date about laboratory medicine and technology.